Just a reminder that the high school football camp starts tomorrow and will be held Wednesday through Friday from 9:00-10:30 AM. All athletes should wear cleats and bring their own water. On Friday, we will hand out equipment to those going to the GPC Camp in Avon next Tuesday.

Good luck to our track athletes as they take off for the state track meet in Rapid City. Bailey Hansen: Pole Vault, Triple Jump, 100m Hurdles, 300m Hurdles, and 4X400m Relay Sophie Eide: 1600m Run, 800m Run, Triple Jump Haley Meyer: 4x400m Relay Lillie Eide: 4x400m Relay Mackenzie Meyer: Pole Vault Thea Gust: High Jump, 4x400m Relay Riley Tieman: Triple Jump Harper Wattier: 4x400m Relay Will Kroger: High Jump Jack Walters: 300m Hurdles Brock Buckneberg: High Jump Lane Johnson: Pole Vault Covin Wattier: Pole Vault Gus Balison: Pole Vault


A reminder from the band: Students grades 7-12 please report to the band room Monday, May 31st at 10:20am for a Memorial Day rehearsal.

The Tornado Education Foundation is excited to announce the return of Pizza Ranch! The Pizza Ranch in Vermillion will be doing their pizza drop offs starting Wednesday, June 9th.

Congratulations to our 4th quarter honor roll students! Keep up the good work!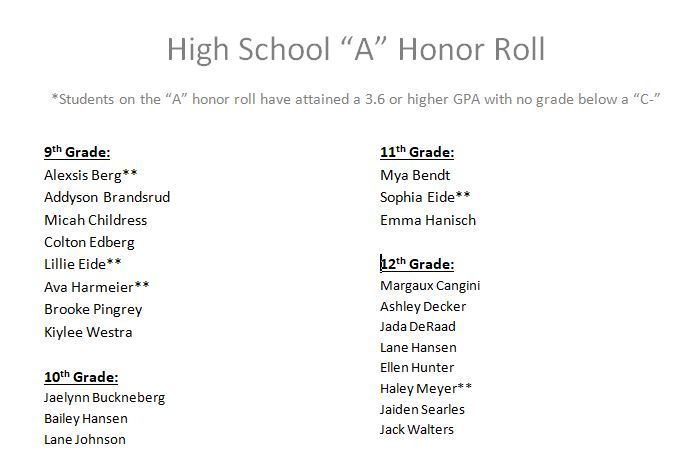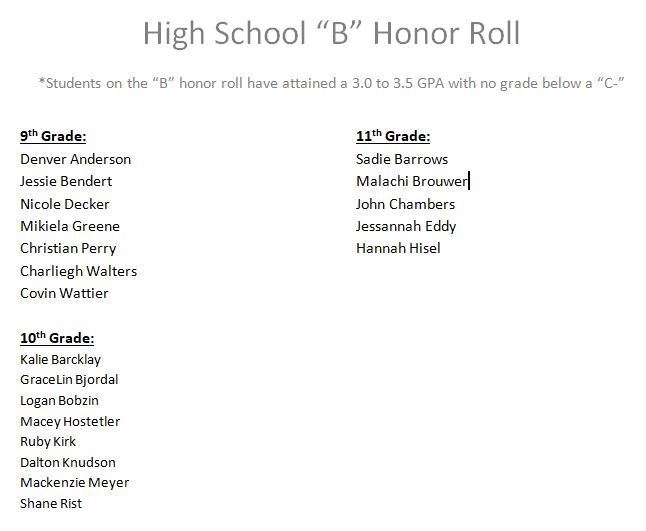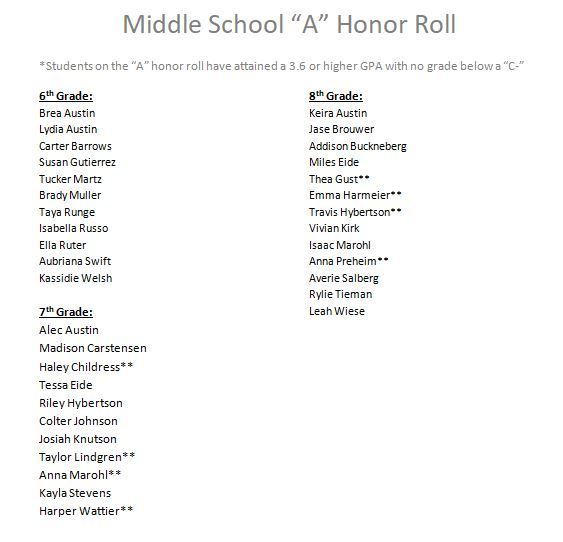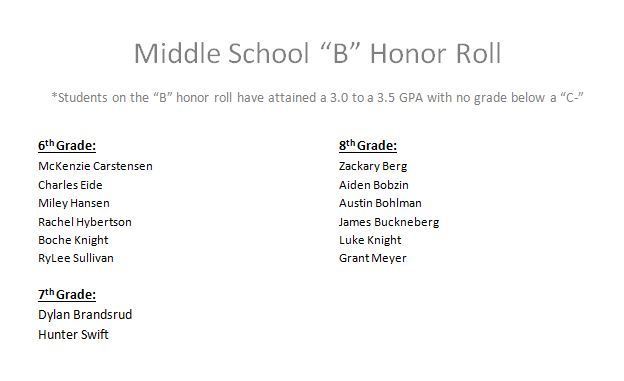 Congratulations to Grace Bjordal and Denver Anderson for qualifying for the state golf meet. The state competition will be held on June 7th and 8th. Good luck to both!

Reminder to students in grades 9-12 next School Year - Volunteer Painting Project at 320 Broadway. This is a great way to get your Community Service Hours! Project is going on all day today, tomorrow, Monday, & Tuesday. Start time 9am and students can work as long as they'd like. Vicki Sikkink is in charge. She can be reached at (605)563-2976 if you have any questions.

The National Honor Society was able to deliver the wreaths they made to the nursing home. If you have creative ideas for more or would like to donate materials for next year, let me know!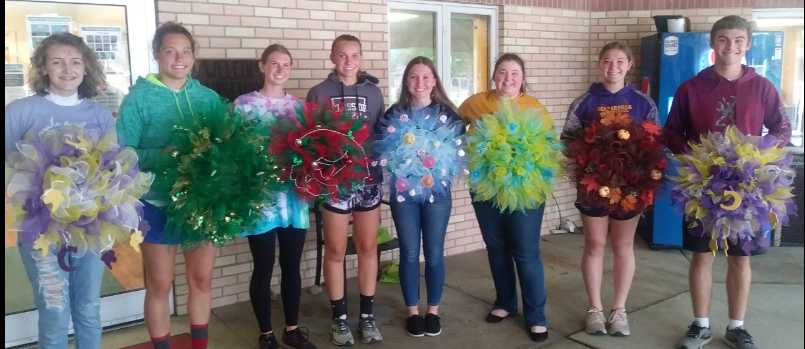 Joining Cruise Night? If so, please stop at the school parking lot to take part in Hot Dogs and Rods. During the 2021-2022 school year, the district will be offering an automotive class. Show off your hot rod or whatever you are driving by stopping at the school for a hot dog, chips, and water. A free will offering will be used to raise money for class supplies. See additional information on the attached flyer.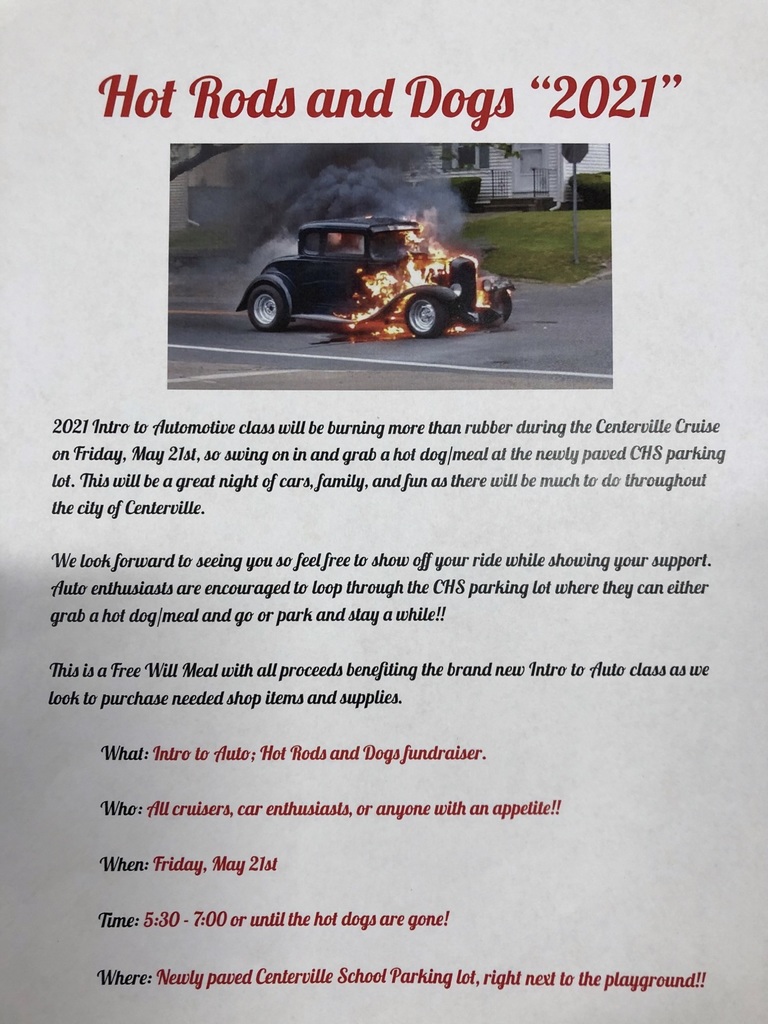 Lost and Found: parents and students, we have a large amount of lost and found items. There are tables outside (for as long as it isn't raining) the front doors with all of the lost and found items. Please come and take your lost items.

Hot off the press. Get your graduation edition of the Tornado Times. This is also our last edition for the school year. Hard Copies are available at Lewis Drug, One American Bank, and Library. Thank you for your support this year!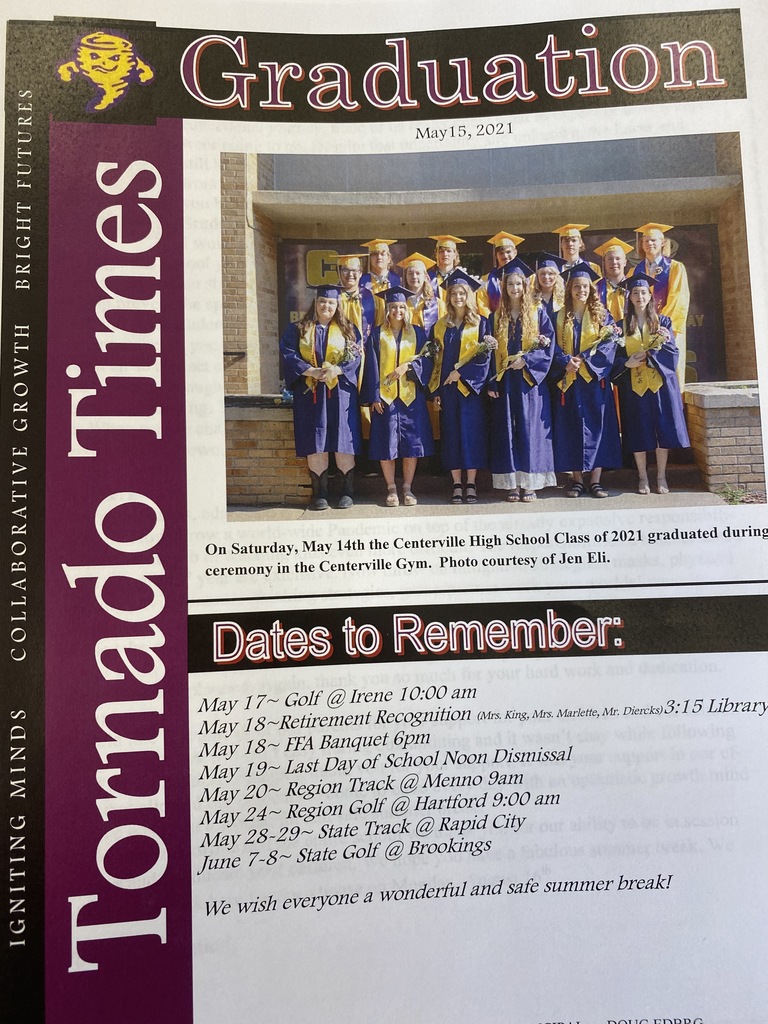 The Centerville Journal had graduation starting at 2pm tomorrow. CORRECTION: Graduation in celebration of our graduating seniors is at 10:00 am tomorrow, Saturday, May 14th in the Centerville High School Gym! Attendance is not limited but masks are required for all in attendance.

6:30 pm Tonight May 13, 2021. Awards night for students in grades 6-12. There will be academic and activities awards presented. It will be livestreamed on the NFHS network. No guarantees on how it will look as it is a motion activated camera.


During the May School Board meeting, the board approved changes to our return to learn plan. The board also voted to return to Tier 1 within our return to learn plan following the last day of school, May 19th. Please see our edited return to learn plan here:
https://5il.co/shbv

Good afternoon: the Rotary Club track meet scheduled for tomorrow has been canceled due to the cold temps, wind, and potential rain. The club will team up with Tuffy Tots over Tornado Days for a meet.

Due to the weather High School track meet @ Parker is canceled for 5/8/21.

Each month the NHS students choose two staff members, one from the elementary level and one from the secondary level, of the Centerville School District for "Educator of the Month," for the previous month. Educators are chosen for their commitment to scholarship, leadership, service, and character. Attached is a picture NHS member Sophie Eide presenting the certificate to Mrs. Rachel Carstensen and Mrs. Nancy Marlette. (not pictured: Alyssa Brandsrud, Mya Bendt, Haley Meyer, Jaelynn Buckneberg, Lane Johnson, Bailey Hansen, and Gracie Bjordal) Congratulations to both for being chosen by the NHS to be April's Educators of the Month! We appreciate all the time, effort, and contributions that they have made to the Centerville School District.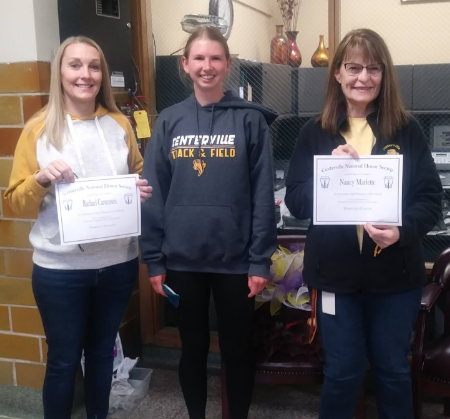 Rotary Track Meet: Students kindergarten through 6th grade come test your luck and show off your talents Saturday, May 8th at 10am.