11/5/21 Events: 3:30 pm JH Girls Basketball vs FAM @ Home (Gold gym) 3:30 pm JH Boys Basketball vs FAM @ Home (Purple gym) Games in the purple gym will be livestreamed on the NFHS network.

Centerville High School Boys basketball team will be selling the shirts shown. Please note the black and gold are available however purple is on back order. Please see the order form for questions/contact information.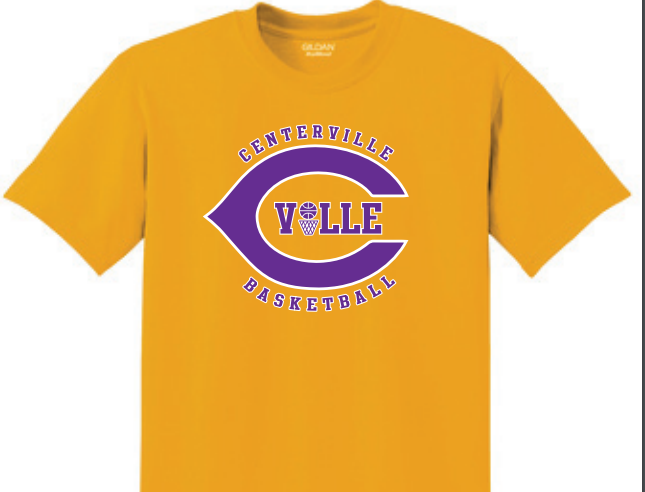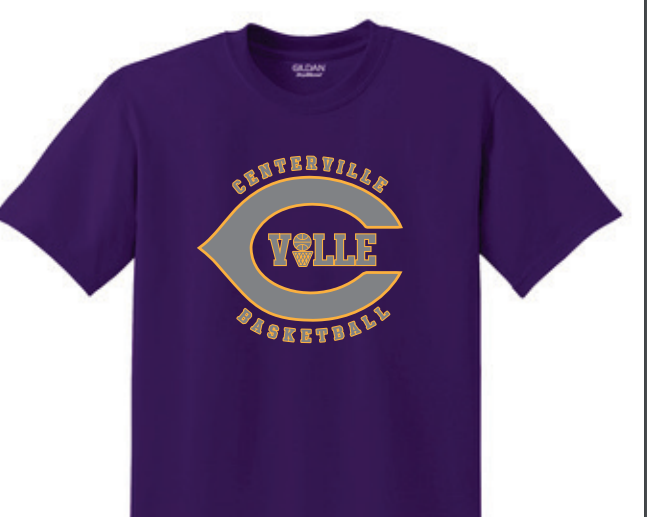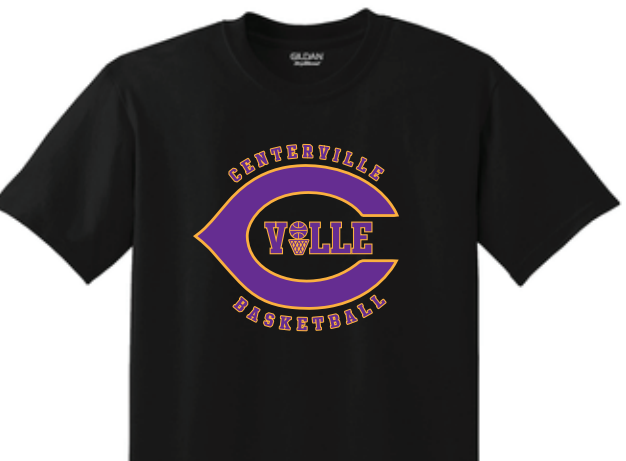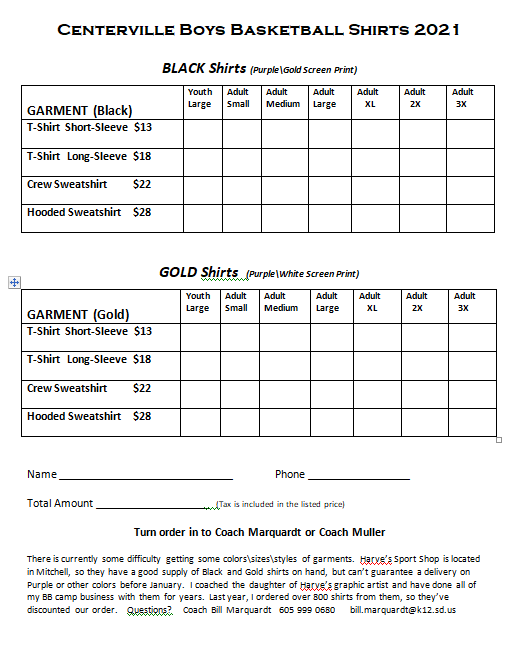 11/4/21 Events for today Oral Interpretation District competition @ Vermillion 3:30 pm JH GBB @ Parker

The Crow's Nest Project Fundraiser grows again! Thank you to Louan Bobzin, Tom & Leanne Austin, and the Class of 1971 for the memorial gift in honor of Terry Begeman. In memory gifts can be made and recognized in the same fashion as other donations towards our project.

Next Thursday, November 11th at 10:00am the Centerville School District will be hosting a Veteran's Day program. The program is open to the public, please invite any and all veterans that you know. Veteran's Day is a great opportunity for us to honor their service.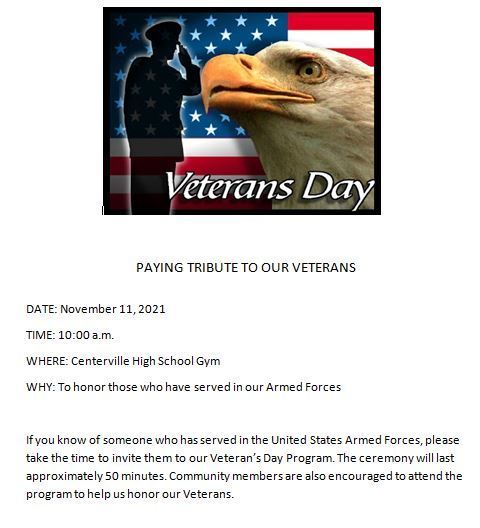 USD Dental Hygiene will be here again this year to host a dental clinic. The clinic will run November 9th and 10th. Students must have a form completed and turned into the office by November 8th. If you have any questions, please call the school office. Thanks,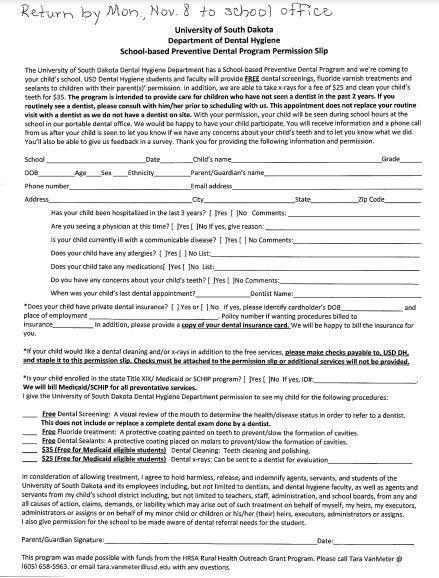 Thank you to the Centerville Community Foundation! They have donated $5,000 toward the new crow's nest project. Their organization will receive a plaque to be recognized for years to come. If you, your family, organization, or business would like to donate, please let us know. Thanks,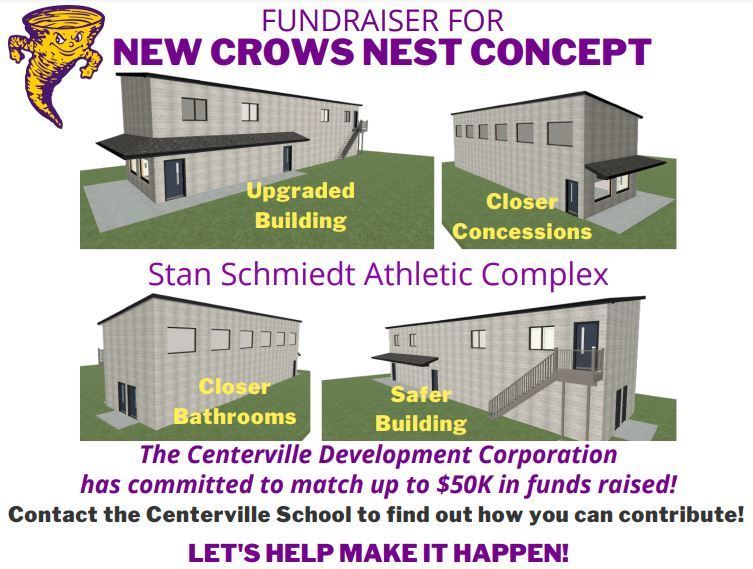 11/2/21 Region 5B volleyball tonight. With the win the Tornadoes advance to play Gayville-Volin @ Gayville 6:30 pm start tonight. Good luck Ladies!!

11/1/2021 Region Volleyball begins today. We will play Freeman Academy-Marion @ Home 6:30 pm start. This is a state event no passes permitted. $6 for adults $4 for students. Good Luck Tornadoes!!!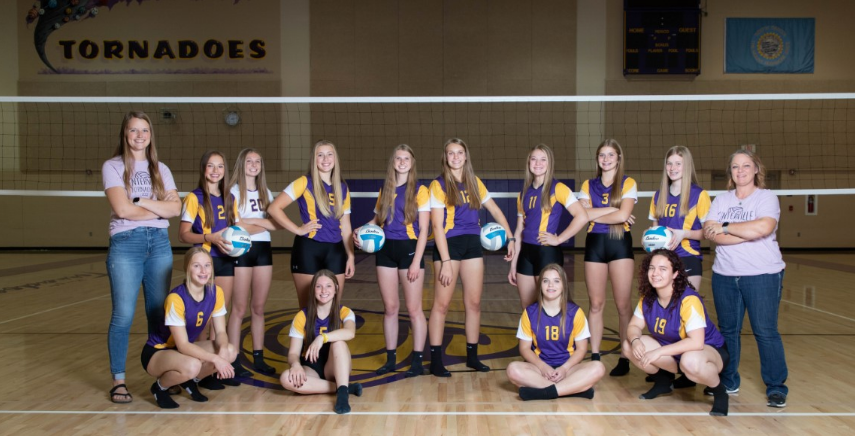 Get your November 1st edition of the Tornado Times newsletter. Get your family, company, or yourself involved in the Crow's Nest Project. Editions can be purchased at One American Bank, Lewis Drug, and Centerville Library. Thanks,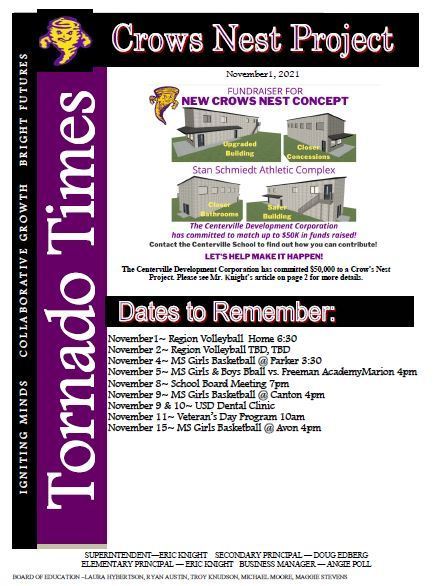 Attention Middle School/High School Students: Wear your best outfits and win prizes on Friday October 29.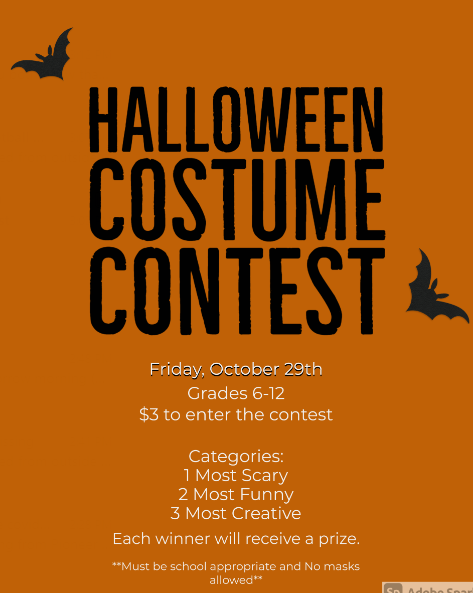 10/23 state cross country today in Sioux Falls!! Good luck to Gus, Sophie, Lillie, Tessa, Vivian, and Harper. Girls run at noon. Good luck Tornadoes!!
10/22 4 pm JV/Varsity Volleyball vs Colome@home

10/21: 2 pm Dismissal for students 3-6 pm Parent/Teacher Conferences

There will be a financial aid information meeting in the Library tonight at 6:30 for seniors and their parents. If you are not able to attend, but would like information, please contact Mrs. Lindstrom at
alyssa.lindstrom@k12.sd.us

10/20/21: 2 pm dismissal today and tomorrow. 3pm - 8pm Parent/Teacher Conferences

Lifetouch Photography will be at school tomorrow for picture retakes and to take pictures of any student that were absent on the original date.

10/15 Regular season finally for Football @ Corsica-Stickney. Game will be on their livetickettv. 10/16 Volleyball varsity tournament Thunder Nation @ Lake Andes Good Luck to all Tornado teams!!