9/26/23 After a long break away Volleyball is back in action at home against the Marty Lady Braves. Game schedule will be as follows: 4:30 pm JH game 6 pm JV game with Varsity to follow All games livestreamed on tornadoliveticket tv.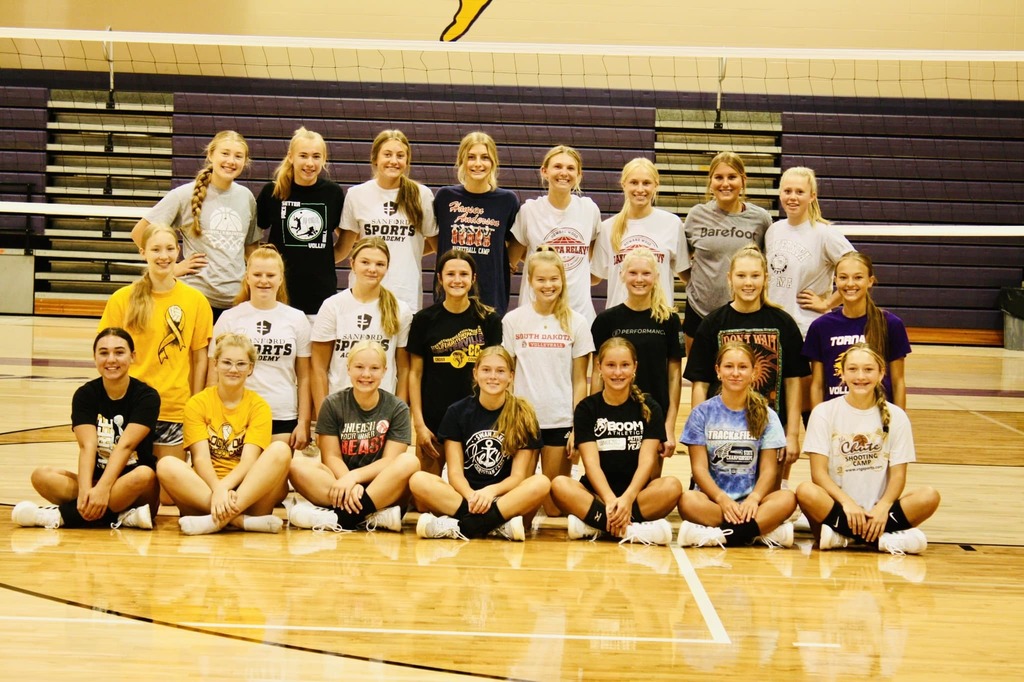 9/25: We have some home football contests today. 4 pm JH vs Freeman/FAM followed by JV. Good luck Tornadoes!!


Congratulations to the Centerville All-State Choir group. Delegates are: Soprano: Averie Salberg Alto: Jessie Bendert Tenor: Brady Muller Bass: Cole Edberg Alternates: Kiylee Westra, Taylor Lindgren, Covin Wattier, and Josiah Knutson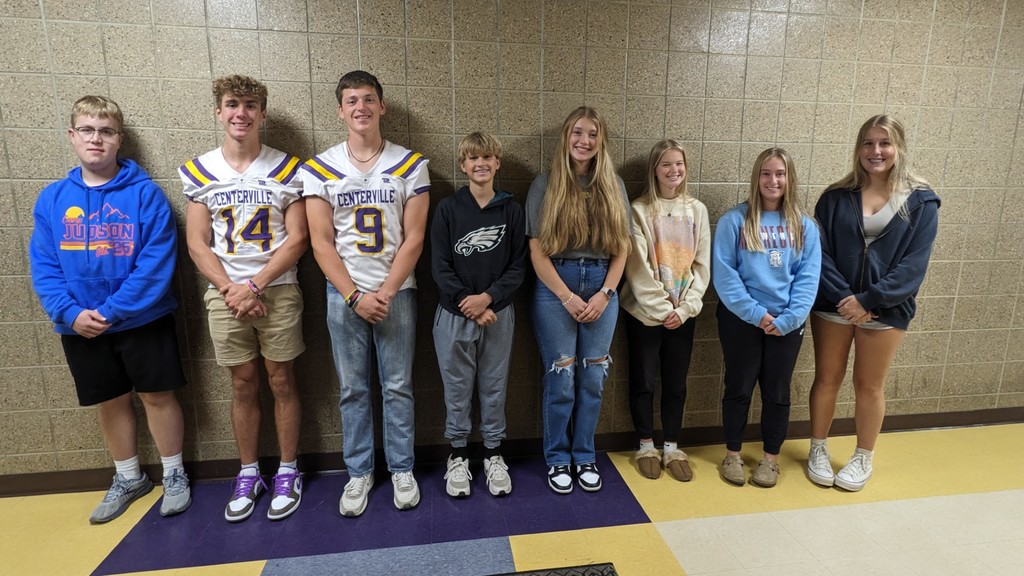 9/22: Football Friday tonight @ Estelline/Hendricks. 4:30 pm Junior High followed by high school at 7 pm. Grab some friends and take the trip as the Tornadoes will take on the Redhawks! Games will be livestreamed:
https://redhawks.liveticket.tv/


Cross Country meet for today in Yankton is postponed due to the heavy rain.

Let the boys basketball players or coaches know if you want a World Series square.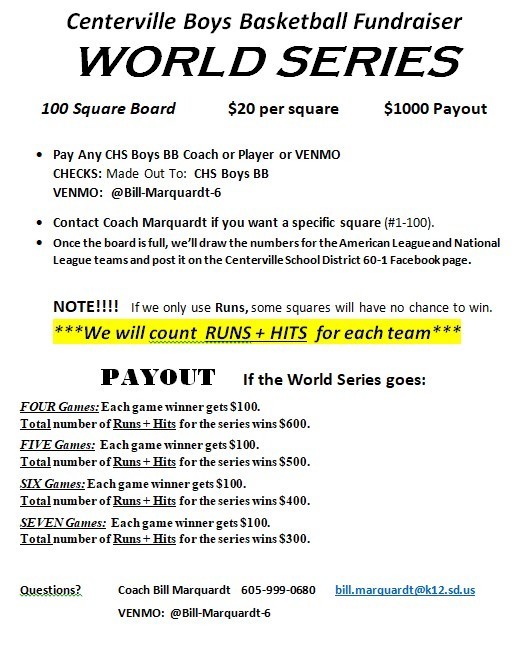 The HS Marching Band will be competing in Arlington on Thursday, September 28th starting at 10:30. The JH/HS Marching Band will be competing in Beresford on Friday, September 29th starting at 10:00. Everyone is encouraged to come out and support the Marching Tornadoes.


Grateful for the rain today!! The JH Football game today vs Gayville-Volin will be moved to September 28th at 3:30 pm. This will allow Gayville-Volin the ability to keep the field in the best shape possible for the varsity game tonight.

9/15/23: Football Friday today!! Come out and support our teams. Game times Junior High 3:30 pm and Varsity 6 pm @ Gayville-Volin. They will have a tailgate with information attached. Varsity game will be livestreamed on their youtube channel.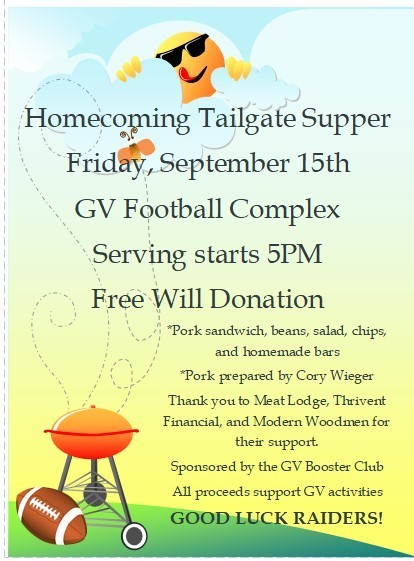 9/14/23: Volleyball Triangular tonight Freeman Academy/Marion, Centerville, and Gayville-Volin Sterling Hall on the Freeman Academy Campus 5pm FAM vs. Centerville 6:30pm GV vs. Centerville Here is the livestream link for the games:
https://youtube.com/live/l4CBxLoTVe0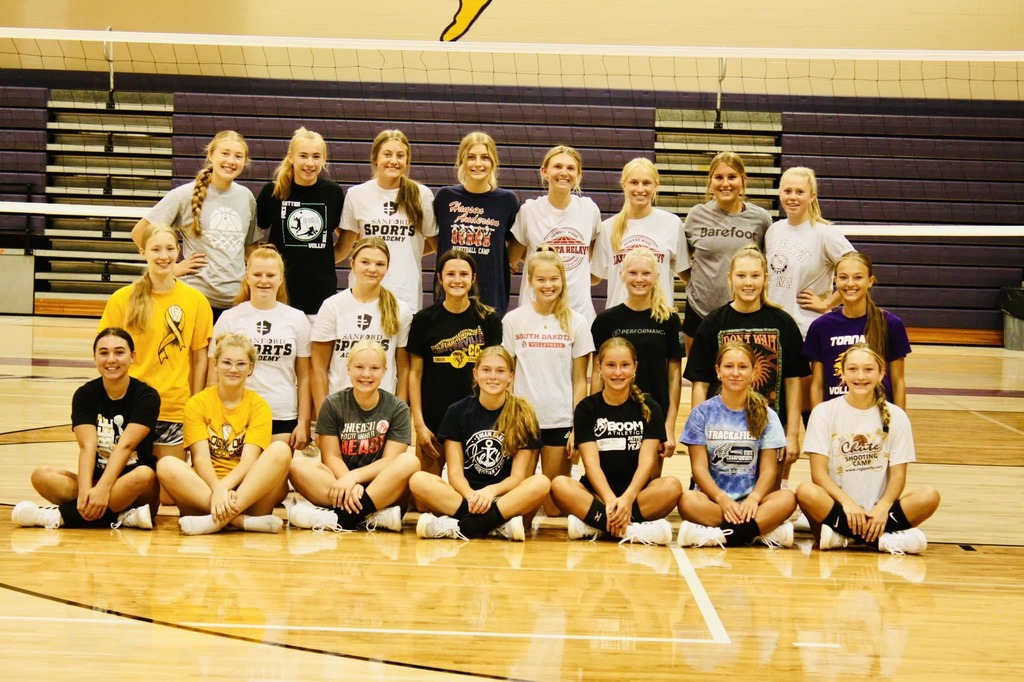 9/8/23: It's Friday night so that means Football. Come on out to the tailgate at 6 pm and support the After Prom!! Games starts at 7 pm vs Corsica-Stickney @ Home!! Cheer on the Tornadoes after their Homecoming victory last week. Games will be livestream on the tornadoes liveticket tv channel.


9/5/23: Back in school means back to activities. 4 pm JH Football vs Irene/Wakonda @ Home 4 pm JH/C/JV/Varsity Volleyball @ Freeman. Games livestreamed in the main gym will be on the NFHS network. You must pay for a subscription.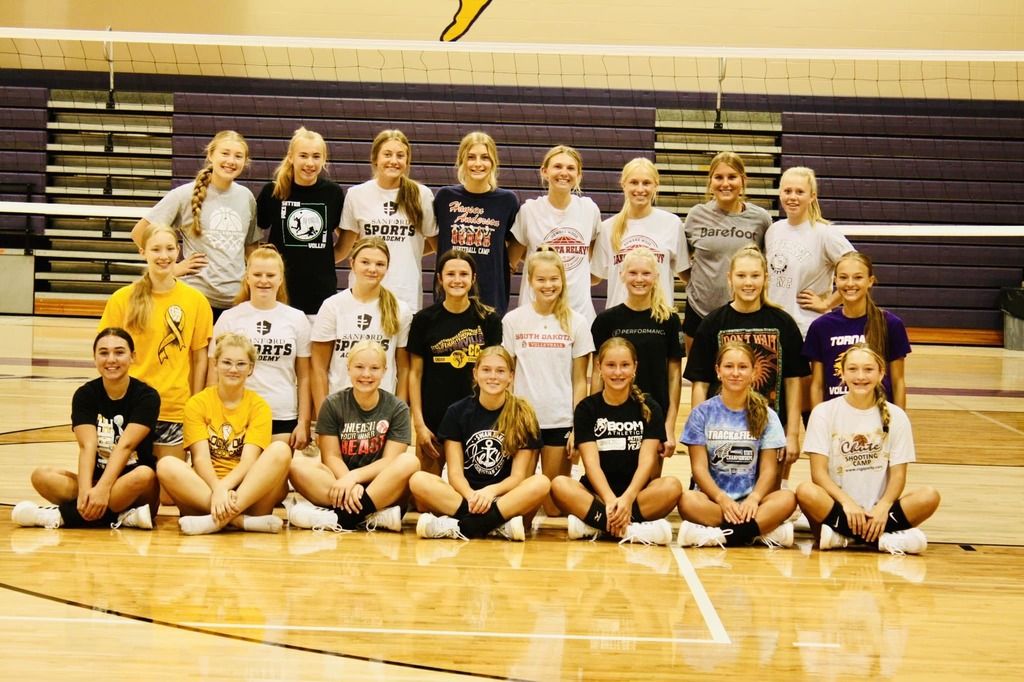 9/1/23: It's Friday Night so bring on some football!! Homecoming festivities 3 pm Powder Puff Football 5:30 pm Tailgate at Football Field 7 pm Varsity Football vs Irene-Wakonda Game will be livestreamed on tornadoes liveticket tv.


8/31/23: Volleyball tonight @ Corsica starting with JH at 4:15 pm. Here is some information if you are attending. Also information on livestream. All fans will enter through the Activities Entrance, and we do charge for the 7th and 8th grade matches. All of the matches in the high school gym will be live streamed on Jags Live. Fans can find that link on the Corsica-Stickney School web page.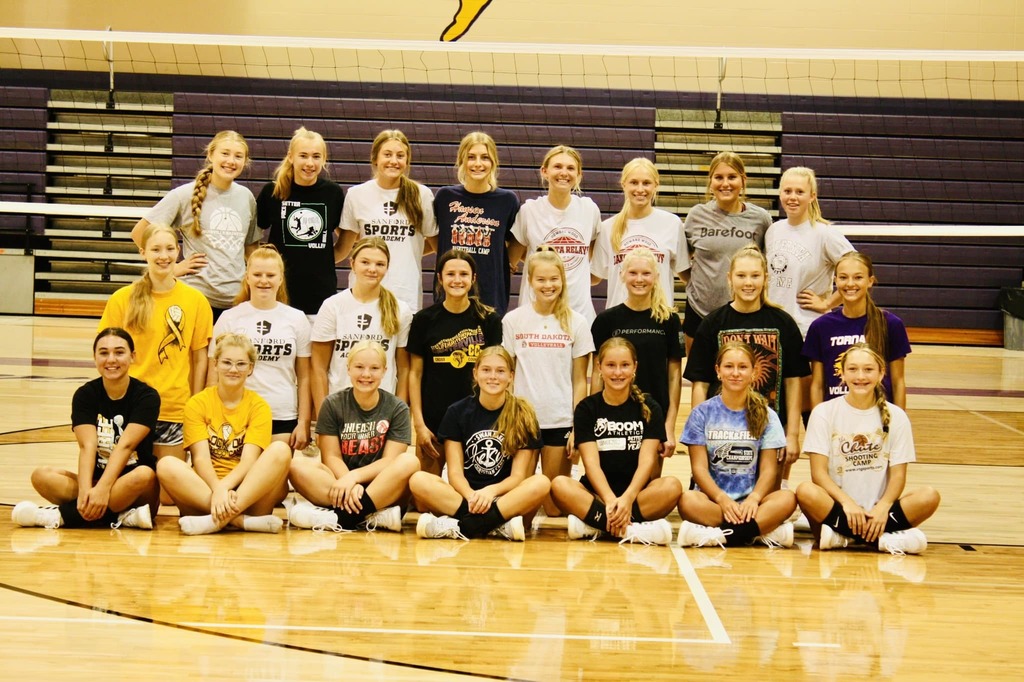 8/29/23: 4 pm JH Volleyball vs Parker in the Gold gym. 8th grade followed by 7th grade. Games will be livestreamed from the home page. Click on the picture of Tuffy that looks like this to tune in:
https://tornadoes.liveticket.tv/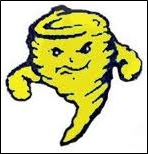 Good luck to the Cross Country Team at Salem today!! Running starts at 4 pm.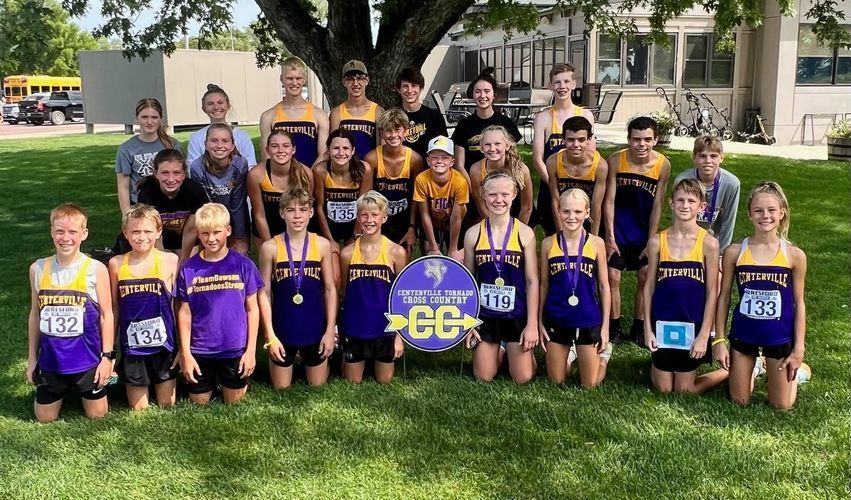 Congratulations to Queen Kiylee and King Denver and the rest of the Royalty!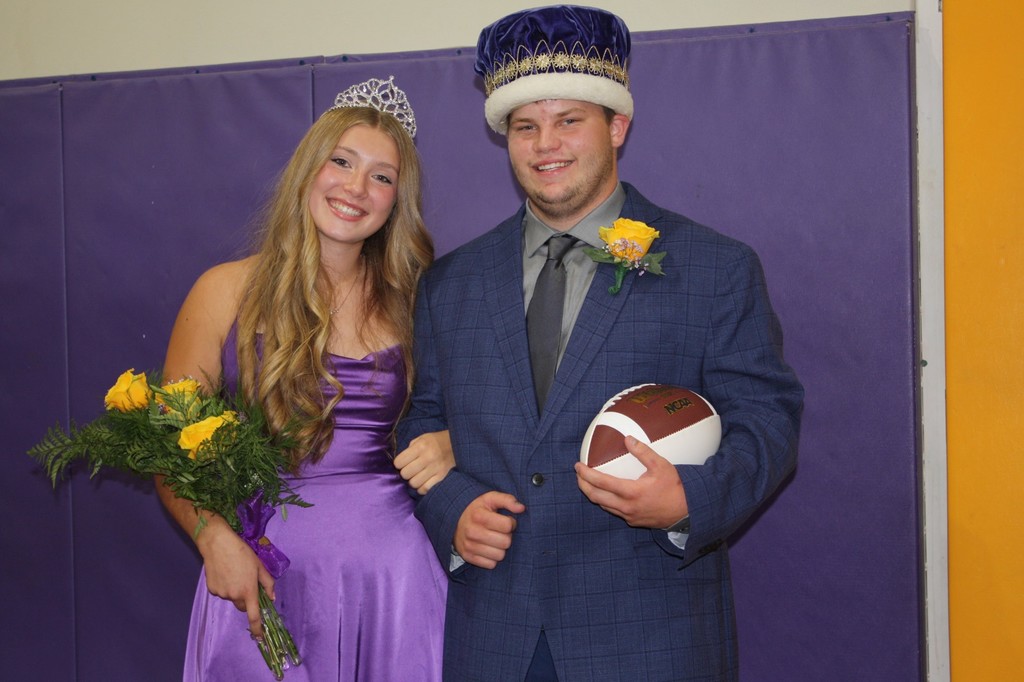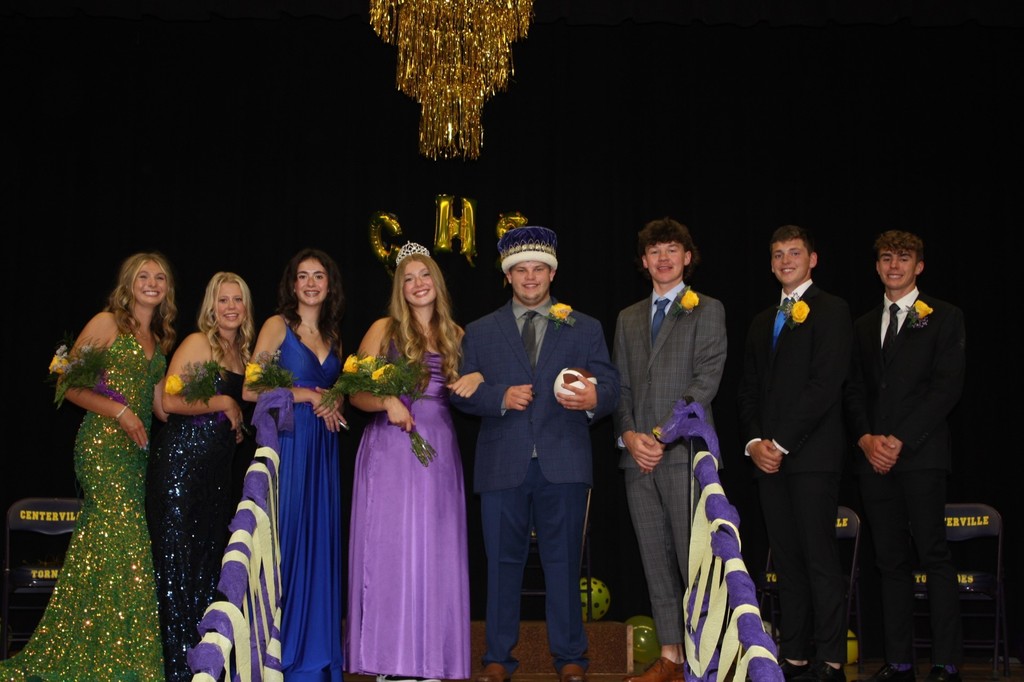 HOMECOMING WEEK! Theme: Diners, Drive-Ins, and Dives (Think anywhere you can buy food/drinks, e.g. Five Guys, Outback Steakhouse, SoDak Soda, etc.) Dress-Up Days: Monday: Jersey/Frat/Dad Day Tuesday: Decades/Neon Day Wednesday: Pink/Tie-dye Day Thursday: Hawaiian/Construction Worker Day Friday: Purple and Gold Day

8/25/23: High School Football will be on the road tonight. 7 pm start taking on the Chester Flyers in Chester. Good luck Tornadoes!!