Free, online tutoring available for K-12 students South Dakota students and families can access a new, online tutoring program, staffed by college students who are preparing to become teachers. The Dakota Dreams Online Tutoring Program offers FREE online tutoring to K-12 students across the state. One-on-one tutoring sessions can help students with their homework, tackle specific trouble areas, and address broader educational concepts. Please access the webpage below for one-on-one tutoring. Thanks,
https://ourdakotadreams.com/launch-your-dream/online-tutoring-program/

The 100 Square Board is FULL. Thank-you to everyone who supported the Boy's Basketball program with this fundraiser! We will draw for numbers next week. The World Series begins October 28.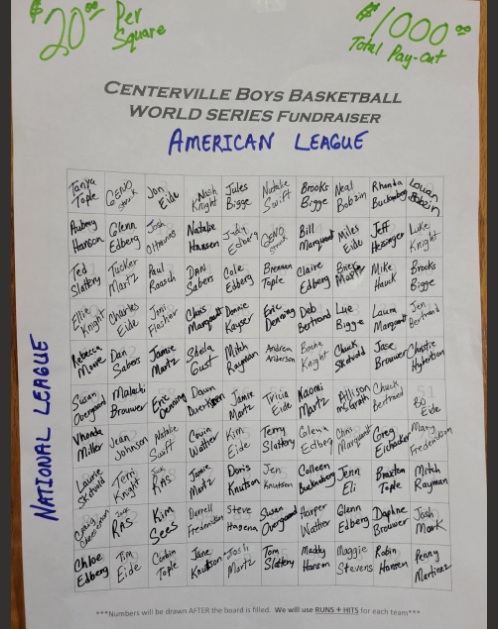 Good Morning: As a reminder, we will have a noon dismissal today, Friday, September 30th for teacher in-service. Thank you, have a great weekend!


Boys basketball is still selling World Series squares. As you can see only a few left. Contact Coach Marquardt or Muller if you would like one of the last squares.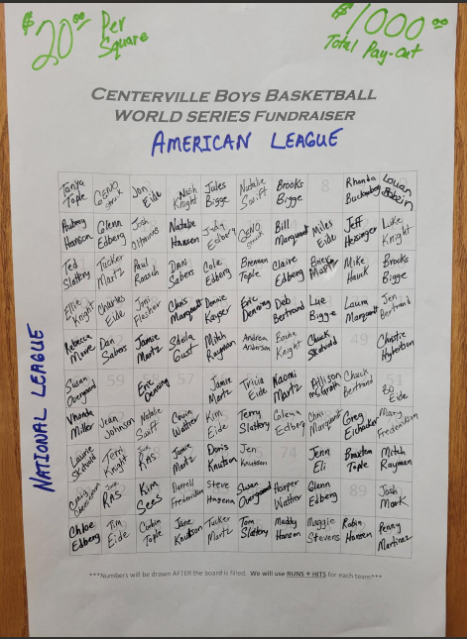 ALERT! Early Release: The October 1st edition of our Tornado Times will be at the Library, One American Bank, and Lewis Drug a day early. Get your hard copy today!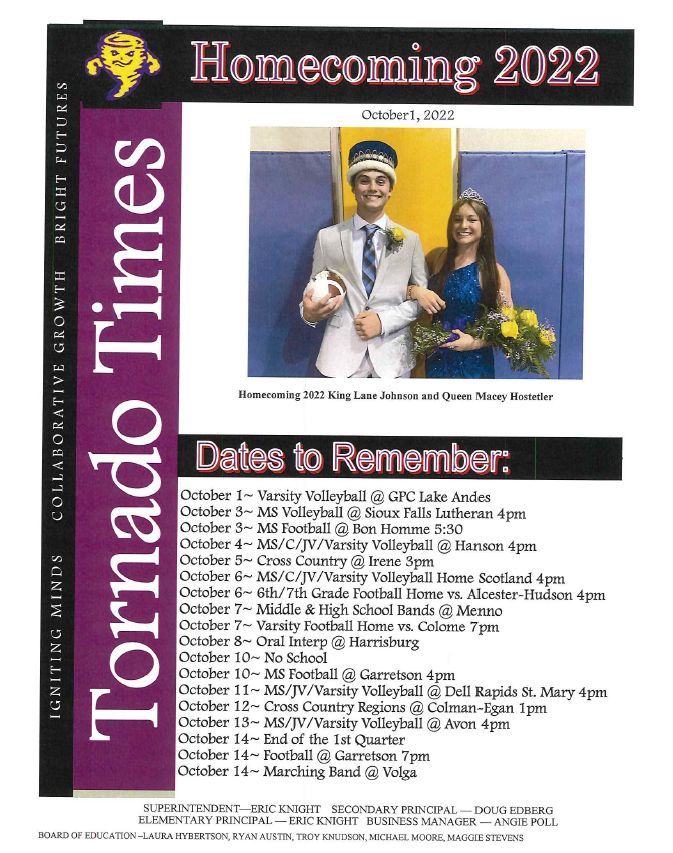 9/29: Extremely busy day today. Marching band is at Arlington will March around 11:30. Cross Country leaving for Burke Great Plains Conference meet running starts at 4:15. Home volleyball vs Irene Wakonda Jh starting at 4 pm. Games in purple gym will be streamed without a commentary. Good luck to all Tornadoes participants and coaches and band director.

The wellness center is open again. Thank you for the hard work and craftsmanship of John Jochims. Thank you to Mrs. Knutson and her Advanced Ag Structures class for their assistance in the project as well: Denver Anderson, Landon Birgen, Christian Perry, Charleigh Walters, and Addy Brandsrud.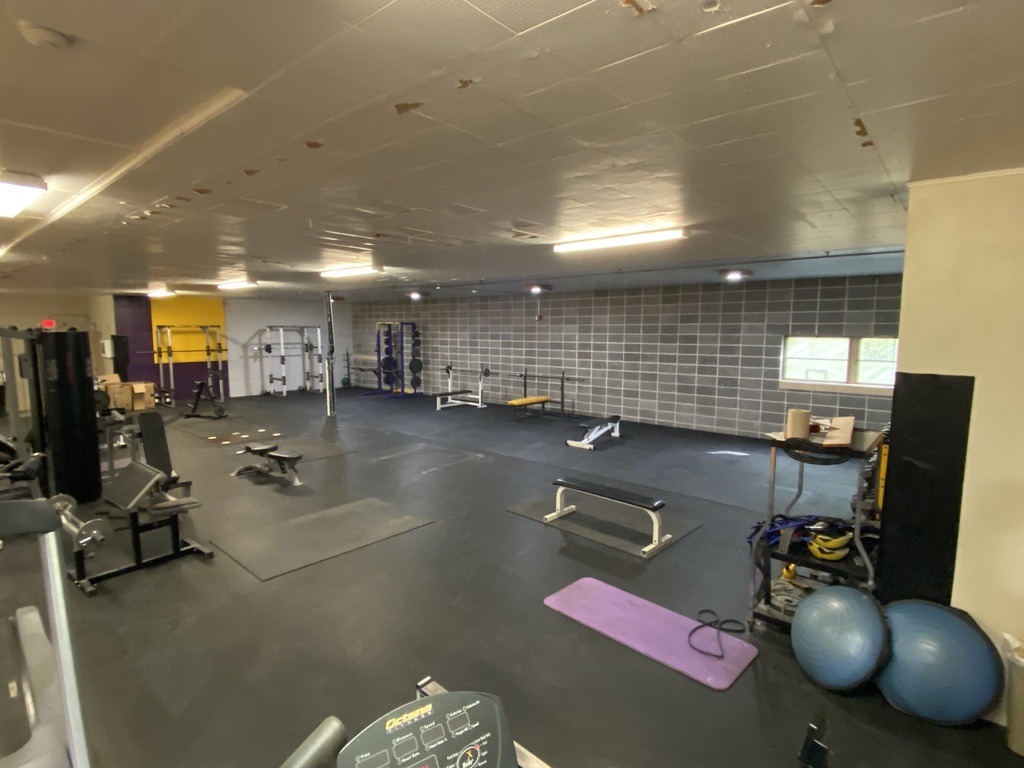 Here are the squares that are taken and still up for grabs for the boys basketball World Series board. Let a basketball player know if you are interested. Information in previous post.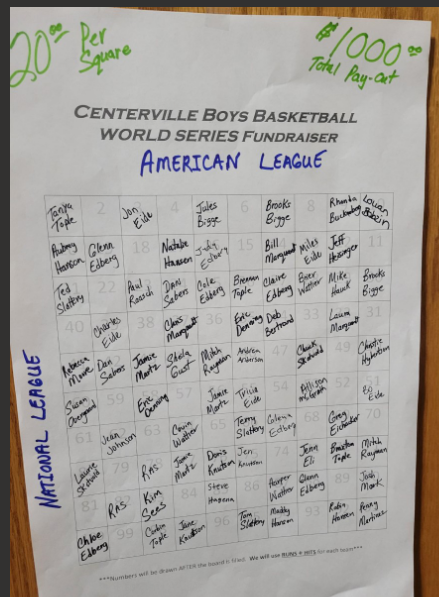 Football Friday!! On top of that it is Homecoming!! Events for today: 1 pm Homecoming parade. See route on previous post 2:00 pm PowderPuff football game at the football practice field(weather permitting) 4:30 pm JH Football vs Estelline/Hendricks @ Home 7 pm Varsity Football vs Estelline/Hendricks @ Home Come to the game hungry: The EVEN Elementary Teachers will be having a Homecoming Tailgate tonight starting at 4pm for JH Football and running through the night. They will be serving Walking Tacos, many delicious baked goods and as the night cools off Hot Chocolate! Varsity Game will be livestreamed on liveticket tv. JH will depend on if there is a helper. Remember Cross Country will be at Platte tomorrow for their Homecoming festivities. Good luck to all Tornadoes athletes/coaches/fans!!

Volleyball tonight is off and going. 7/8 won playing 6/7 and C team. Jv and varsity to follow. Be Bold Wear gold night. If you can't attend games are on LiveTicket.tv

Boys Basketball Fundraiser (please see attached pictures):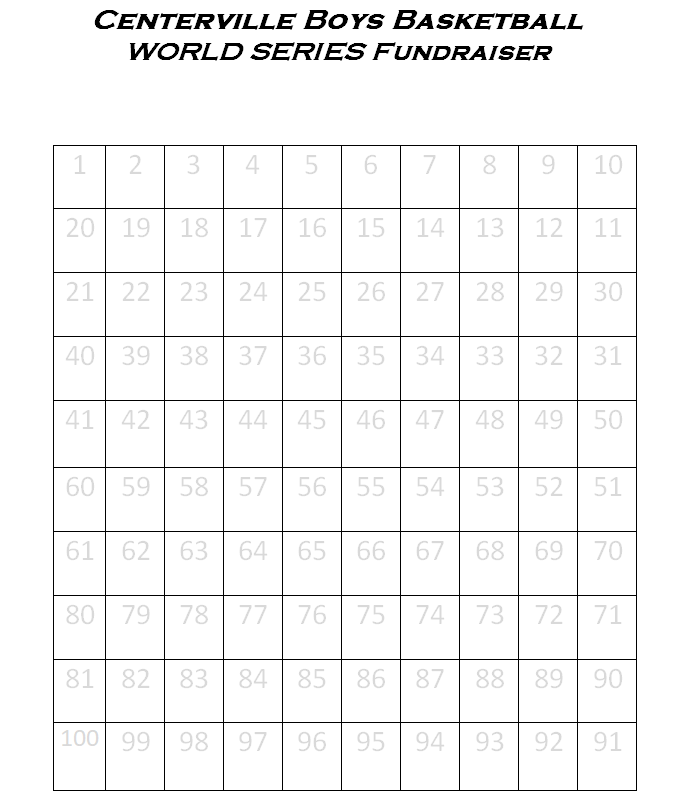 Congratulations to our Homecoming King Lane and Queen Macey! Events for 9/20: 4 pm JH/JV/Varsity vs Sioux Falls Lutheran All games will be livestreamed on tornadoes liveticket tv. You can also go to the YouTube channel:
https://www.youtube.com/watch?v=M60Uk6FmFrg
Remember to subscribe to our YouTube channel or download the liveticket tv app and like the Centerville Tornadoes. This will give you notifications when an event is about to go live.


The Homecoming Parade route is attached. Our parade will start at 1pm on Friday. Call the school 605-563-2291 to register your parade entry. The route is highlighted in pink. The lineup is highlighted in yellow. Thanks,

9/19/22 Homecoming week is here. We will have a busy week in front of us. 4 pm today JH Volleyball @ Marion 7 pm tonight Coronation Good luck to the athletes and congratulations to our Royal court. King and Queen will be crowned tonight.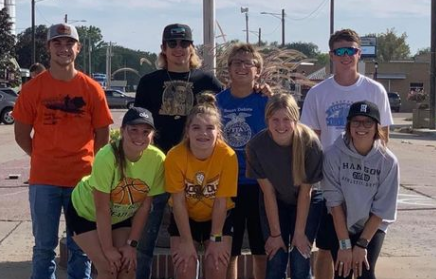 It's Football Friday. 4 pm JH Football vs Gayville-Volin @ Home. 7 pm Varsity Football vs Gayville-Volin @ Home. We will start the livestream as soon as we can for the JH Game. All games will be on tornadoes liveticket tv. Link is:
http://tornadoes.liveticket.tv/index.php?page=football-game&id=10739
Other option is to go to youtube and search Centerville Tornadoes Live. Good luck to the Tornadoes!!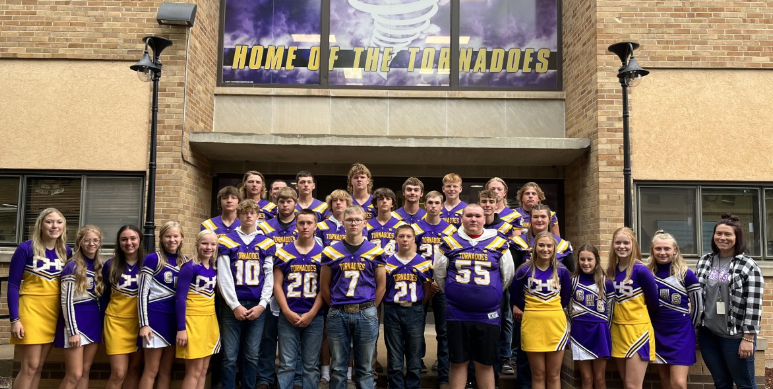 Come out and support the Tornado Cross Country Team at the middle school and high school football games as they will serve you out of the new concession stand under the newly built crow's nest. Come hungry and feed your families and friends, as they will be serving a Pork Loin Sandwich Meal Deal, a Hotdog Meal Deal, super nachos, and more. THE TEAM WILL BE SERVING DURING BOTH GAMES AND BETWEEN GAMES ON FRIDAY!!