Homecoming Candidates: Queen Candidate: Hannah Jenson Megan Stevens Jasmine McAfee Tori Herrboldt King Candidates: Dallas Knudson Hunter Ellis Hayden Ellis Blake Johnson Prince: Grady Peterson Princess: Ainsley Hall

Come out tonight to support the Tornadoes in their first conference game against Alcester/Hudson at 7:00 pm on our home field! GO TORNADOES!! Reminder their is also a tailgate benefit in the park for Lily Bryant.

Tuesday, Sept. 10 is School Picture Day. Order forms were sent home or made available today. Like last year, you do NOT have to send back your order ahead of time. You can wait for the proof to come later, and then order online after checking out different backgrounds on the Lifetouch website. Also, there is not an option on the form this year to order a class picture/composite because EVERYONE gets one FREE!!

Congratulations to the 8th grade class for having the most points in the coins for Cougars competition. The class will receive zebra donuts (when the bakery reopens) and rootbeer floats. Together the school will have raised over $750 from the Coins for Cougars competition for the Burke school. Once we add Caps for Cougars and community member donations we will be over $1000.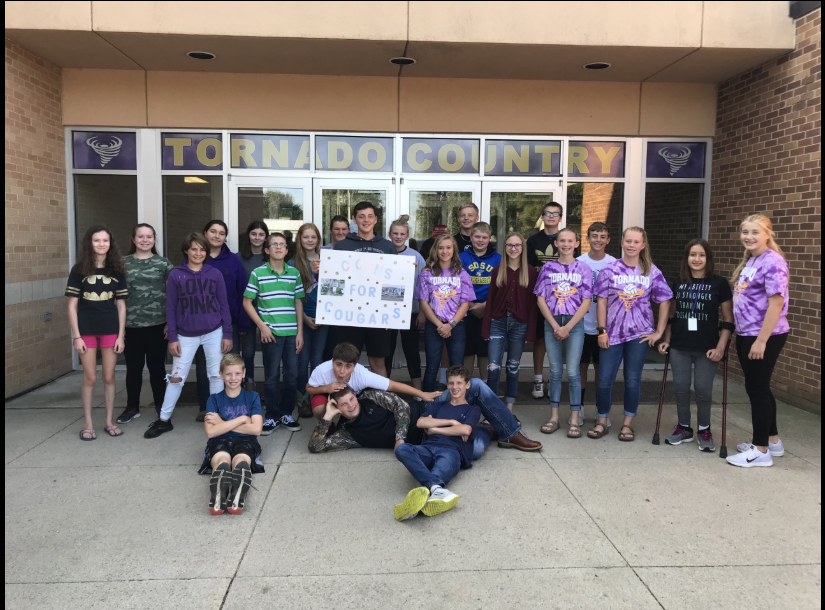 Coins/Caps for Cougars Friday, September 6th With a free will donation (minimum of $1.00) all CHS students will be allowed to wear a cap or hat of their choice. This your final opportunity to show your support for the Burke school and community as the proceeds will be collected and soon delivered. We want to thank all of CHS for their support! Centerville Student Council

There will be a tailgate fundraiser for Lily Bryant. She is battling Leukemia. They will be serving pork sandwiches at the park from 5pm until the game starts. A 50/50 raffle will take place at halftime.

The new sign at the football field is looking good with the new lights. Thanks Ryan Austin and AF Electric.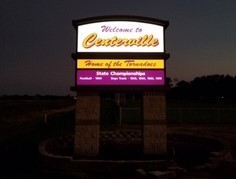 Good luck to our cross country teams as they go to Dakota Valley this afternoon!

Volleyball will have their first matches of the year tonight. 4 pm Junior high, 6:15 JV with Varsity to follow. Good luck tonight ladies beat those Wolves!!!

Our Junior High football team won against Colman-Egan 34-6. They are on the road tonight @ Hurley 4 pm start.

Mr. Stulken speaking with students.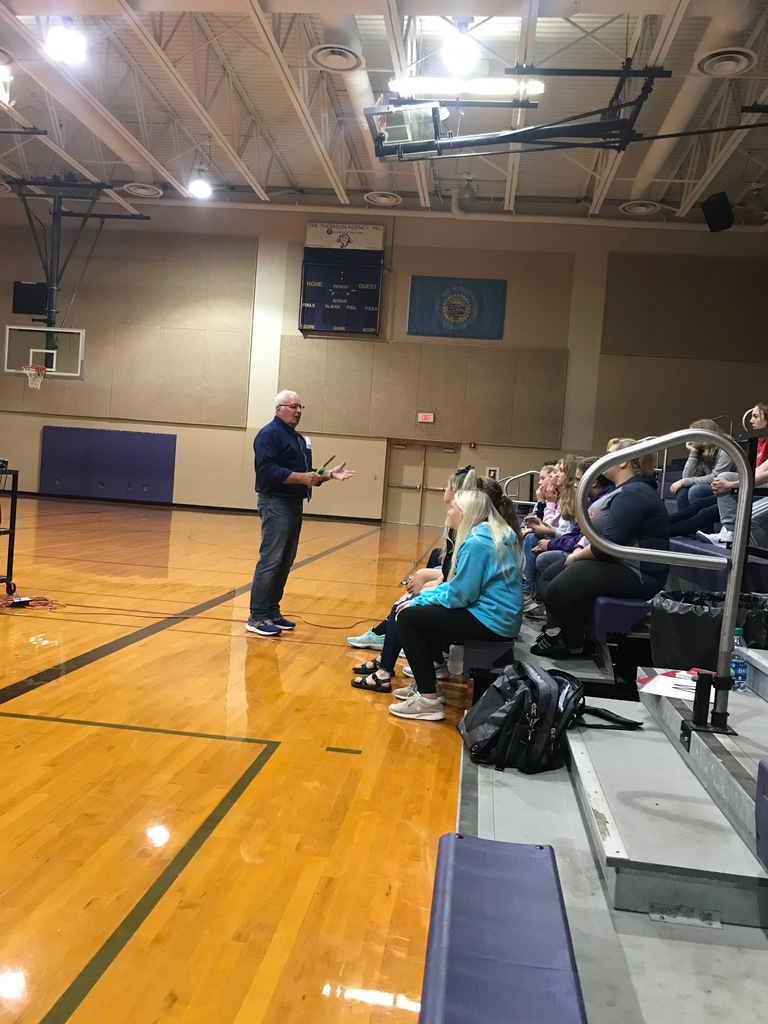 Mr. Terry Stulken presents, WAVE good-bye to bullying. Parents/Community invited for a presentation on bully tonight from 7:00-8:30 in the purple gym. Parents that attend receive a coupon for their child to receive a zebra donut.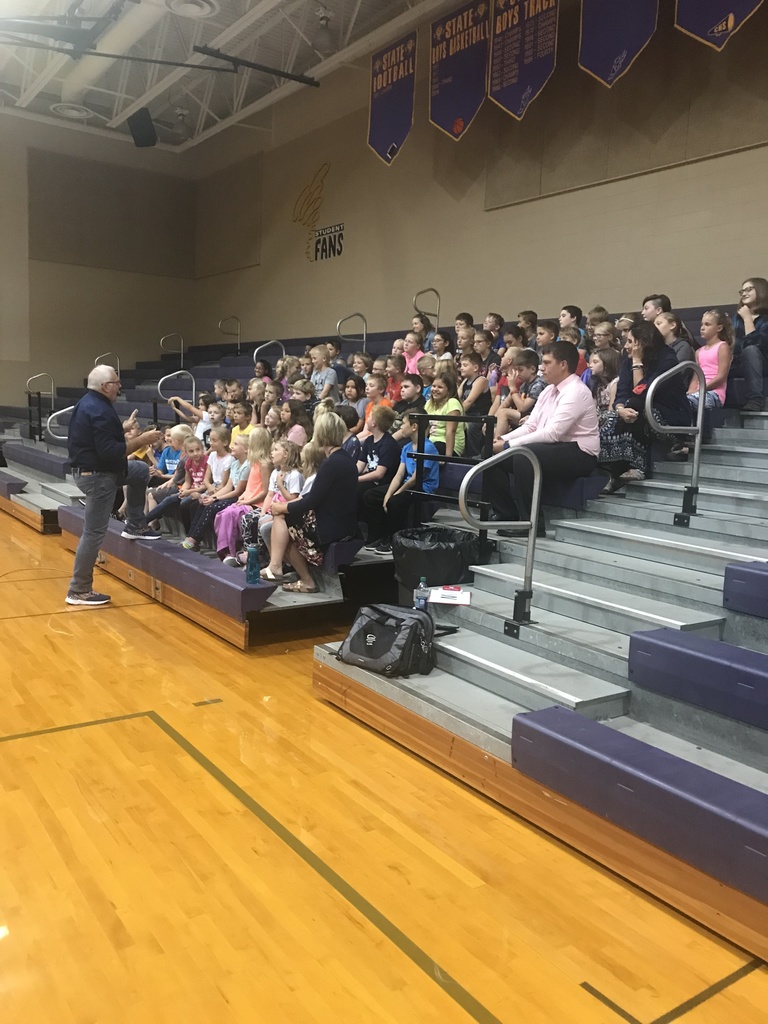 JH and HS Football will have their first games tomorrow Friday August 23, 2019 at Colman. JH will start at 4:30 HS will start at 7 pm. Hope to see you there!!

Terry Stulken will be in Centerville for assemblies on Mon., Aug. 26th. Wave good-bye to bullying 3rd-5th & 6th-8th grades. 9th-12th grade being a leader in a real world of social media. Community Meeting 7:00-8:30 in the purple gym. Zebra donut for students who's parents attend.

@Coach_Bertram sharing his perspective on the different roles for athletes, coaches, and parents as we head into our sports seasons. #TornadoPride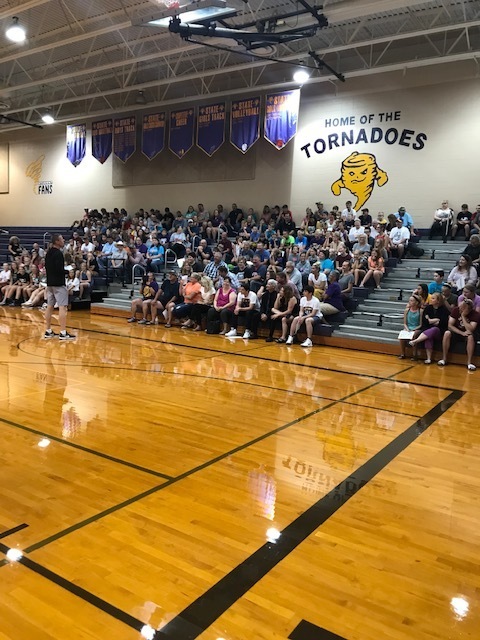 Many people often wonder what happened to their old high school uniform. Wonder no more. They will be available to purchase at open house tonight from 6;30 - 7:30 pm. A few are shown in the picture. No holds first with cash will purchase. There will also be some tornado socks for sale. Mr. Edberg will be selling them outside his office.

MANDATORY MEETING Who: All students, grades 6-12, who plan to participate in any sport(s) AND at least one parent/guardian. What: Allen Bertram will be here to speak on the athlete/parent/coaches role in successful sports programs. When: Monday, August 19th at 7:30 Where: Purple Gym If you have questions contact Mr. Edberg. **IMPORTANT--Failure to have a parent/guardian present will forfeit the student's eligibility for sports for the 2019-2020 school year.**

Tornado football working hard on day two of practice. Coach Anderson and the rest of the coaches working athletes through a tackling circuit.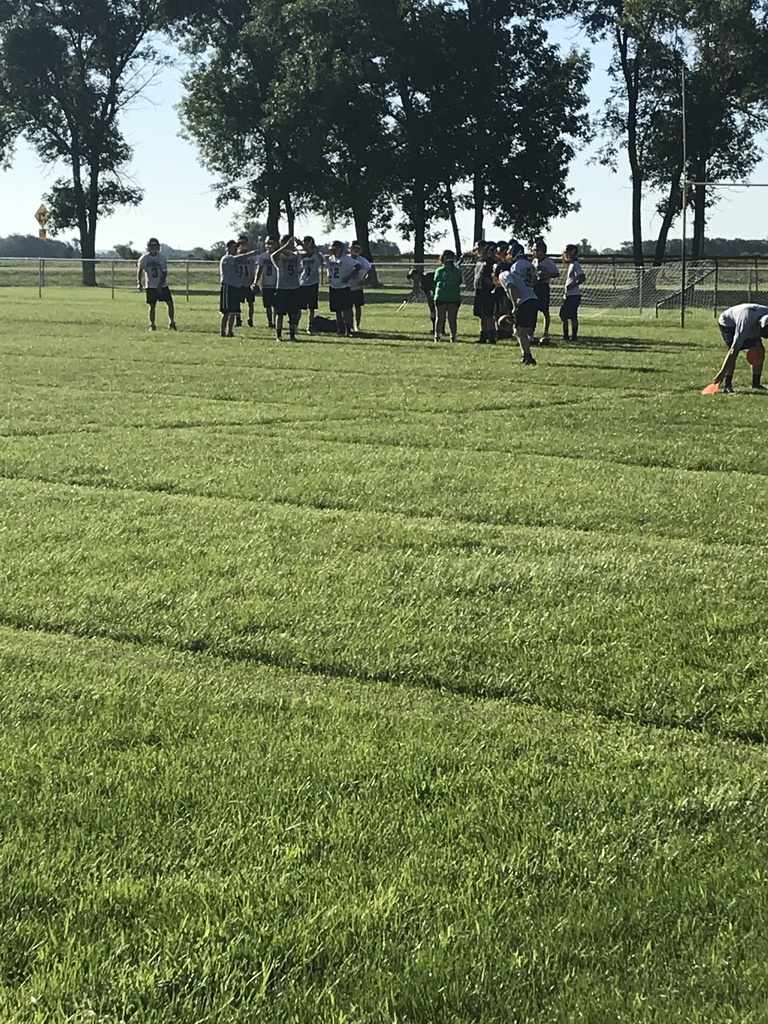 High School students and parents. Final registration is tomorrow August 13th. Please have student come to the time the are assigned. If they can't make it have them set a time up with the school counselor to register. Parents are welcome and encouraged to attend and provide feedback to students about their academic career. 11 am Freshmen 12:30 pm Sophomores 1:30 pm Juniors 2:30 pm Seniors
Reminder in order to practice athletes must have all physical forms turned in and completed. JH will check out equipment at 7 am tomorrow meet at the North West doors by the stage. High school will practice at 8 am. All other sports will start August 15th. Please see the school website for schedules this week. After this week it will be told to athletes by coaches. They will not be displayed on the calendar.