No Middle School boys practice Monday morning. They will practice Tuesday and Wednesday morning 6:15am-7:30am. They will have their first game Thursday. Boys are required to dress up.

USD Dental will be here November 12th and 13th. Forms will be sent home with Elementary students. I have also attached a copy if anyone needs it.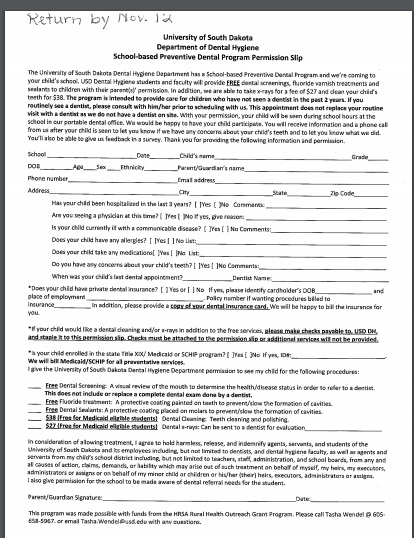 Region Volleyball start tonight. We play the second game at Wakonda.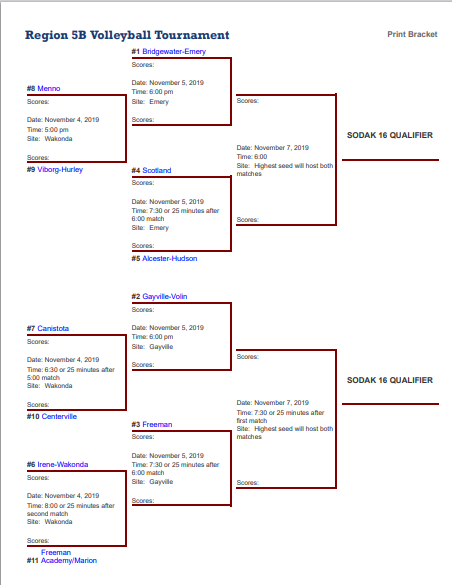 Anyone interested in going out for High School Boys basketball, we will have a short meeting at 3:30 on Tuesday Nov 19th in the same place as open gym.

Just a reminder, parents, students are not allowed to use your wellness card. Students are not allowed in the weight room or gyms without supervision. If they are caught in either location without supervision, the key cards will turned off and non-renewed.

Last home and regular season volleyball game tonight. 6:15 pm start JV followed by Varsity vs Bridgewater-Emery. It is also senior night after junior varsity game.

There will be free flu vaccinations on 10/30/19 from 4-7PM at the Viborg Community Center for kids age 3-18 that live in Turner County.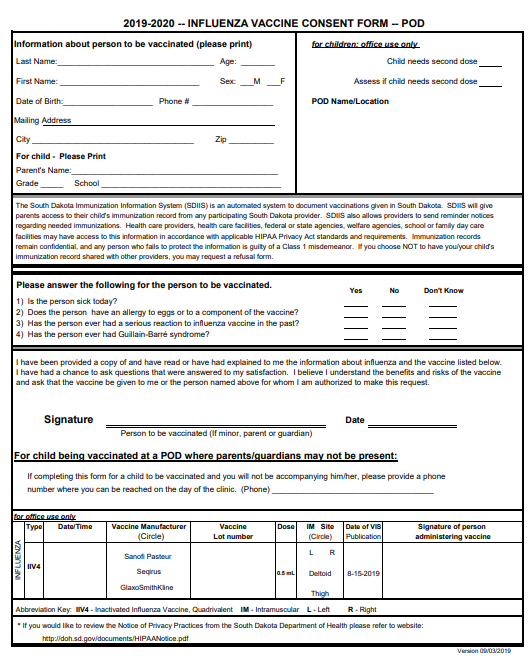 Trick or Treat, smell my feet, give me something sweet to eat or just donate blood!! Hello Tornadoes friends and family, The CHS Student Council and LifeServe Blood Center is once again teaming up for our annual fall blood drive. The LifeServe bus will be parked in front of the CHS commons this Thursday, the 31st from 12:00-2:00. I know what your are thinking and you are right, it is Halloween, and yes, we do want your blood but at least we are asking you to donate instead of just taking it like the Vampires will! If you have any questions let me know or follow the link below to sign up, thanks for considering!
https://www.lifeservebloodcenter.org/donate/quickpass/

The Wreath/Candy orders for all music students are due to Mrs. Herrboldt on Monday, October 28th by 3:20pm.

There will be a send off for the State Cross Country runners at 1:30 pm in the Gold gym today.

If you don't want to make supper Thursday come on out to Tornado Times fundraiser.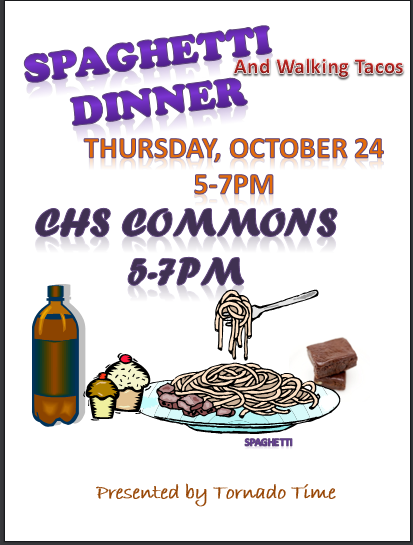 Reminder picture retakes today October 21, 2019 starting at 8:30 am.

Senior Recognition night tonight at the football game AT 6:45 pm we will recognize senior students that play football and run cross country. The game vs Colome will start at 7 pm. Good Luck Tornadoes!!! Thank you seniors for your hard work and dedication to athletics.

Volleyball tonight @ Home vs Avon 6:15 JV and varsity to follow

Congratulations to the following athletes for placing in the top 20 at regions and will move on to the state cross country meet. Lillie (3rd), Gus (11th), Nate (15th). The meet will be at Huron, SD Saturday October 26 Class B boys run at 1 pm Class B girls run at 2:30 pm. Good luck Tornado runners!!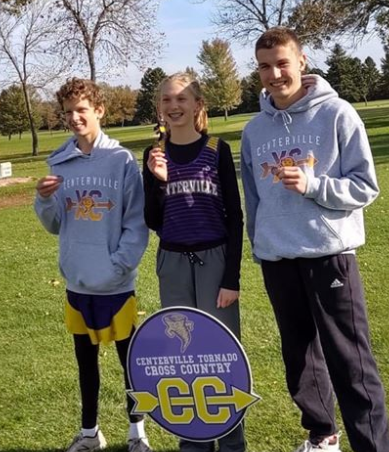 The Elementary teaching staff will be having a free will Tailgate Friday before the football game starting at 6:00 pm....grilled hot dogs, chips, bars, and lemonade. Along with the tailgate there will be assorted pumpkins for sale donated by the Muller's. Both events are raising money for new playground equipment at the school.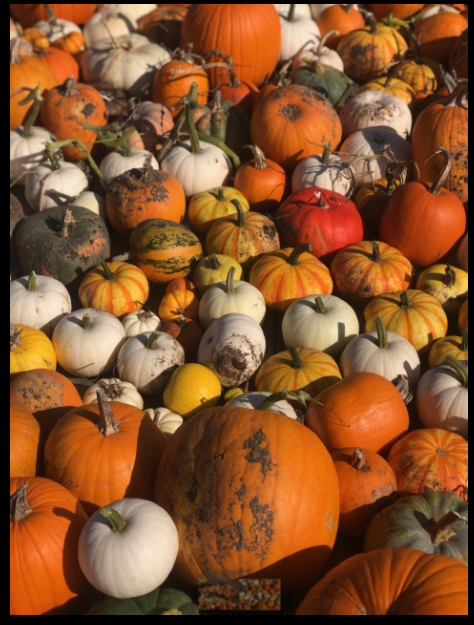 Volleyball games tonight: 5 pm Junior High JV/Varsity to follow There will also be a flu shot clinic from 4:30- 6 pm for all ages. Cost is $30 or bring your insurance card.

The opponent for Football on Friday October 18th is Colome @ Home. Senior night will take place at 6:45 pm. The game will kick off at 7 pm.

Congratulations to Junior High Football ending the season with a victory over Gayville-Volin 36-14. They had a record of 8-2. Nice work everyone!!

Volleyball game tonight is being live streamed @ blackpantherslive.com