Opportunity for Flu shot and watch some volleyball.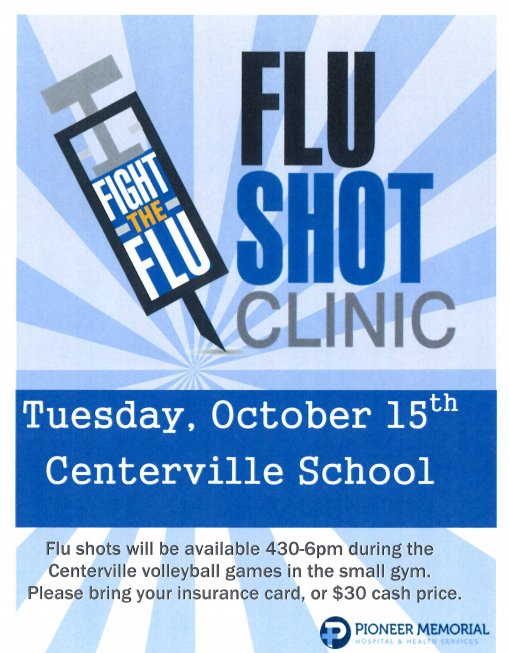 Even being inside doesn't slow down the Tornadoes Marching Band. Way to Go Centerville Marching Band. 1st Place!!!


Volleyball is still on tonight in Scotland. Junior High starts at 4 JV and Varsity to follow. Marching Band is still on for tomorrow. It is being moving into the gym. If Volga has a late start or no school the competition will be cancelled.

Congratulations to Mrs. Johnson for being chosen by the NHS to be September's Educator of the Month! We appreciate all the time, effort, and contributions that she has made to the Centerville School District.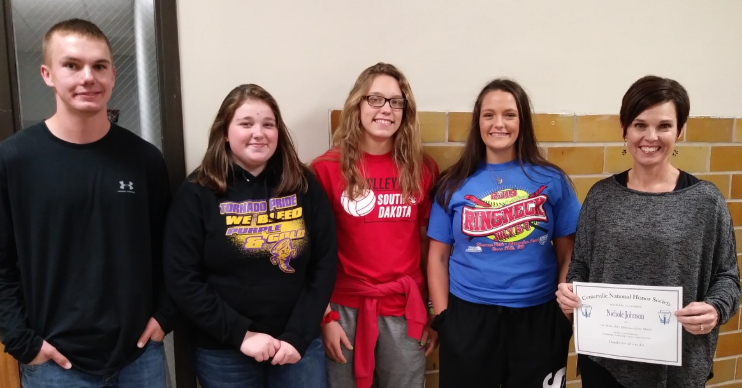 Good luck to Cross Country team today. They will travel to Glenridge golf course in Irene. Races start at 3 pm.

For those of you going to the volleyball game tonight at Alexandria (Hanson) - Just wanted to let you know that Hwy 262 west of Hwy 25 is closed to get to Alexandria from the south(due to large amount of water over the road). The only way to get there right now is to get there from the interstate.

6:15 pm JV/Varsity Volleyball @ Hanson.

Tailgate Friday night!! All proceeds go to the Centerville Athletic Booster Club. See you there!!

Junior High football game today 4 pm vs Parker @ Centerville. Good luck Tornadoes!!

Miss South Dakota Amber Hulse is spending the day at Centerville School. She is sharing on her platform of career exploration with our preschool-12th grade students.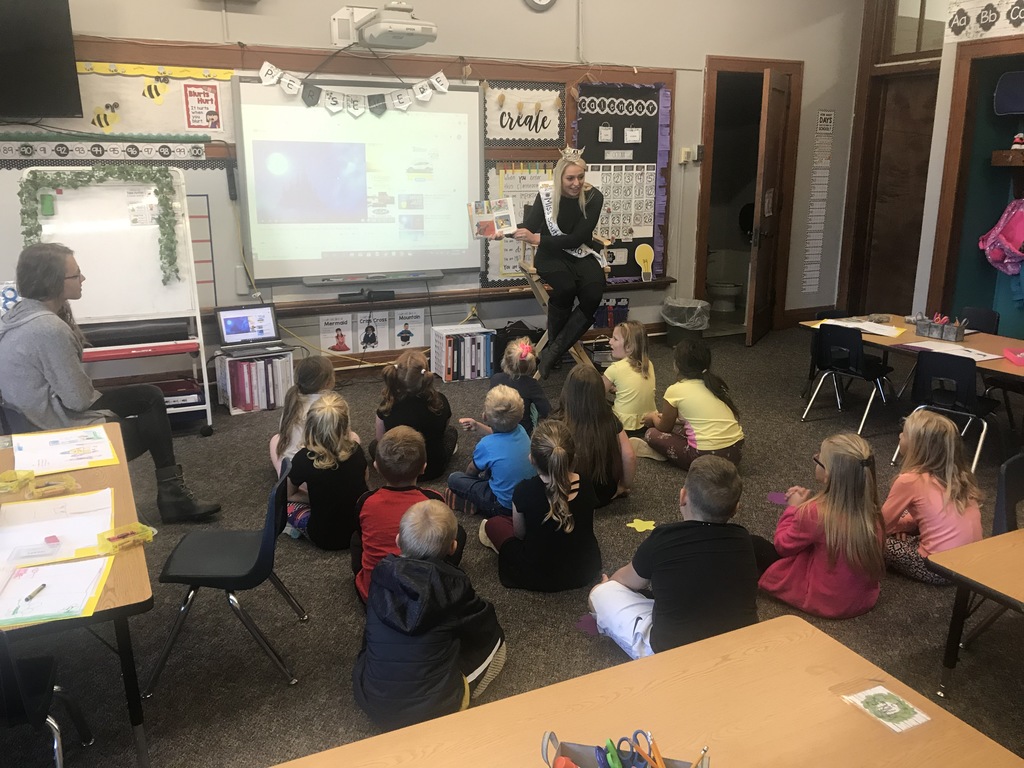 Good Morning - I have to share some good news. There was a human judging error made on Friday at the marching band competition - NO JOKE!! So The Marching Tornadoes got 1ST PLACE!!!! Congrats BAND!! Thanks again for all your support and flexibility. GO TORNADOES!!!!

Good luck today to the Marching Band competing at Chester. Football game tonight vs Dell Rapids St. Mary's 7pm start at O'Gorman High School located at the corner of Kiwanis and 41st street. Volleyball competes tomorrow at Great Plains Tournament @ Lake Andes!!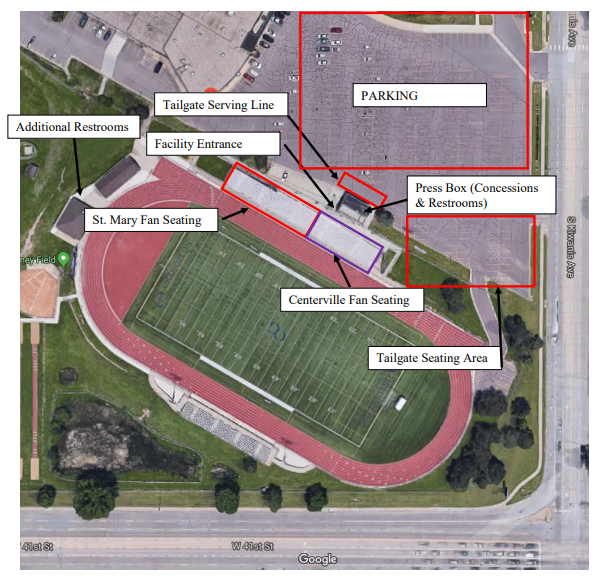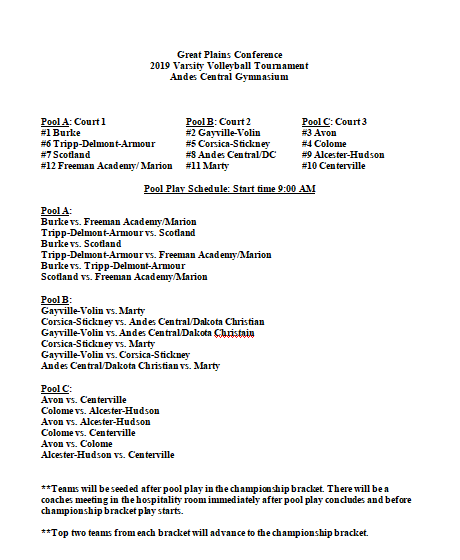 Junior HIgh Football for today vs Dell Rapids St. Mary's is postponed. Cross Country will still run their conference meet in Burke Volleyball will have matches vs Irene-Wakonda @ Wakonda 6:15 pm.

Tailgate Friday night if anyone is interested. It will be in the O'Gorman parking lot.

Changes to football schedule: Because of the flooding Dell Rapids St Mary's cannot play on their field. It is their homecoming so they will host the game Friday 7 pm at O'Gorman High School in Sioux Falls. This is located at the corner of 41st and Western. The Junior High game is being moved to Thursday 4 pm @ Centerville.

7 pm High School Football tonight @ Estelline come out and cheer the team on!! (this game is not streamed do to wifi restraints)

Here is a great opportunity to meet our new school counselor.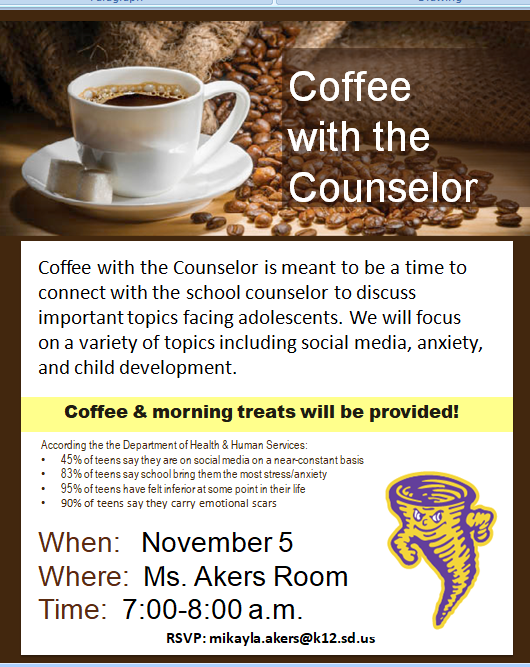 Congratulations to the Centerville marching band and their director Kay Herrboldt for taking 1st place in Arlington today!!

Good luck to marching band today at Arlington!! The Volleyball teams will head to Viborg tonight. 6/7th grade will start at 4, 7/8th to follow. JV will start at 6:15, Varsity to follow. Good Luck Ladies!!!

Good luck to Junior High Volleyball teams tonight vs Sioux Falls Lutheran. 6th/7th grade game at 5 pm 8th/7th grade game to follow.